Large scale material screening and recycling, saving time, money and the environment.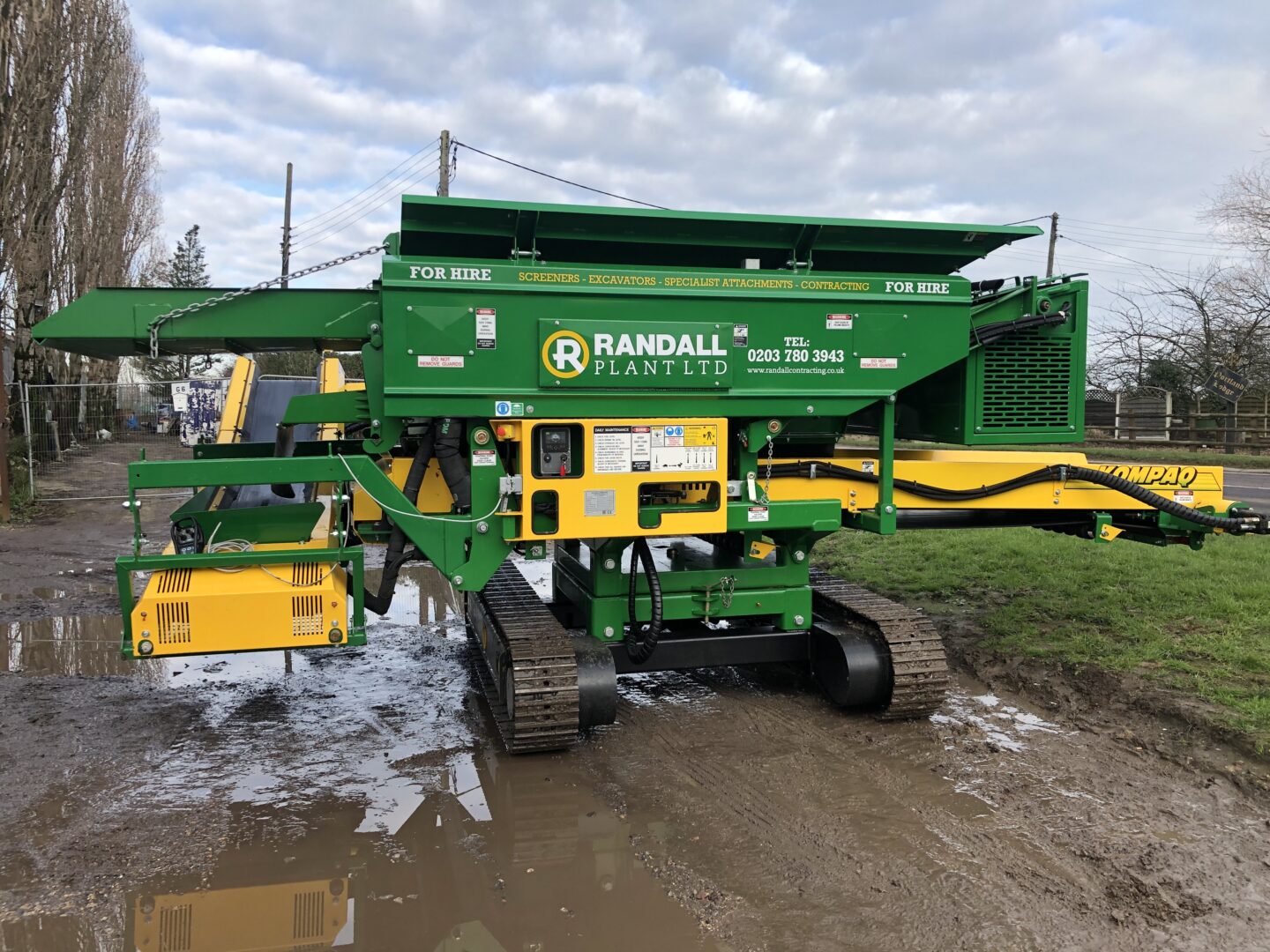 Mcloskey Kompaq
The McCloskey Kompaq is a small yet robust machine designed for recycling, composting, creating topsoil, landscaping and, other applications. It features a surprisingly large 8' x 4' (2.4m x 1.2m) double deck, four bearing screen box to ensure efficient production and segregations of materials and a 3-way conveyor split.
The Kompaq's versatility is truly unique, with the option of a mid-size product conveyor, the Kompaq offers a three-way split which has seen the machine used in applications as demanding as sizing material after high capacity crushers. With a high-end conveyor discharge height and the option of a turn-table, the Kompaq frees up operator's time by providing greater stockpiling options.
The unrivalled mobility of this tracked screen allows for quality and efficient screening, where previous constraints make it impractical. 
Powerscreen Powertrack 800
Robustly constructed the Powertrack 800, is geared towards heavy-duty screening in applications such as blasted rock, overburden and C&D waste material, however, the lively screening action lends itself equally as well to fine screening applications with materials such as crusher run and topsoil. 
Reuse and Recycling Equipment Hire for the Construction Industry